When Chris from Old Cove Road reached out to me via email to ask if he could share my blog post, How to use your smartphone like a hammer, on his website, I was utterly flattered. So, I went on his website to find out why my article was worthy of being shared, and as I browsed through, his podcast episode titled Write for Your Life caught my attention. In the episode, Chris explores the necessity of telling our stories, writing being one medium, to break down the stigma and misconception surrounding mental health and mental illness.
I loved the idea: write for your life.
I have mused about the importance of writing for self-exploration in previous posts. Good writing can help a person discover their voice, and our voice defines our authenticity, which in turn defines our influence.
Writing has always been a critical part of my life. Yet, it wasn't until a few months ago that I became fully aware of my ability to write, and that I enjoy the process dearly. The first time someone complimented me on my writing was in grade 11. After spending grade 8 through grade 10 in English as a Second Language (ESL) classes, I was deemed fit to take regular English class in the 11th grade.
The first assignment was to write an essay based on some-popular-literary-book-I-don't-remember and, to my surprise, I did really well. So well that our English teacher, Mr. Johnsson, approached me and asked if he could use my essay as an example for the class for our final essay assignment.
I don't recall how much that meant to me at the time. I went to a pretty low-ranked high school in one of Toronto's low-income "priority" neighborhoods and English wasn't my first language. But, it made aware, in some capacity, that my writing was good enough to be used as an example for my peers.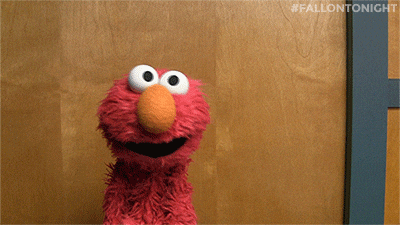 (Enough about my humblebragging, though.)
Since then, of course, I have gone on to write plenty of academic papers and essays during my postsecondary studies. I have also been indulging in the practice of keeping a journal for the past four years, which has been immensely helpful in allowing me to navigate through life with more clarity than I would have otherwise achieved.
I also write on this blog, which has gone through various changes but continues to help increase my knowledge and sustain my passion for writing and the topics I cover.
Evidently, writing has saved my life plenty of time.
Maybe, just maybe, if Mr. Johnsson didn't ask to share my work and implied that a 15-year-old girl who can barely speak English can write, then I may have never gone on to do my postsecondary studies. Or, start this blog. Or, even, journal. In short, writing has changed my life for the better.
. . .
Writing can be utilized for countless purposes, in many formats and settings to support our life's journey. Formal writing, such as academic papers, can help us formulate and organize an informed, coherent and sophisticated set of ideas about a given topic. Informal writing, such as journaling, can help us practice self-introspection and increase our self-awareness.
In other words, writing is the best tool to help sharpen our capacity to think and to communicate. As such, we should make writing part of our daily routine by figuring out what style of writing works best for our lifestyle and what we want to accomplish through its endeavor.
The best way to improve your thinking is to learn how to write.  — Jordan Peterson
. . .
If you want to grow as a person, keep a daily journal.
Writing is a great tool for self-exploration. It brings a wandering mind to attention by moving us from passive thinking to actively engaging with our thoughts. Journaling can be used to process our emotions and increase our self-awareness by revealing our innermost fears, thoughts, and feelings. Keeping a journal can help us manage our mental health by giving us a healthy outlet to unpack our feelings and emotions.
It is an antidote to chaos.
If you want to cultivate a passion, start a blog.
Blogging can be incredibly valuable and beneficial to both our personal and professional growth. However, starting a blog isn't enough to enjoy its benefits.
You must write. Horribly at first. Ask your friends for opinions. Let people critique your work. A friend of mine once told me my blog was directionless, not in those exact words but that was the gist of his critique. His actual advice was, however, this: figure out your intentions, identify your target audience, and communicate truth in simple terms, with words a 12-year-old can understand.
At first, I felt kind of crappy about his comments and even questioned my ability to write. Even so, I knew it was a well-intended constructive criticism I needed to hear. Then, I deleted almost everything I had posted so far, saved a copy on Google Drive just in case, and started all over. Best decision ever.
To have found a space to cultivate my passion, inspire others, and make progress is an epic feat on its own.
If you learn to think, through writing, then you will develop a well-organized, efficient mind – and one that is well-founded and certain. Don't ever underestimate the power of words.
If you want to get out of your head, write fiction. 
Recently, I participated in a 5-week creative writing course, and it was one of the best decisions of my life. I usually shy away from fiction because it requires the writer to take full accountability for the story. There are no footnotes or references to back up your story, to point the finger to. However, taking the course taught me that the ability to tell a story without having to prove its validity might be a strong reason to take-up fiction.
Although fiction is often derived from our imagination, it is often based on facts and real-life scenarios. As such, fiction can be a creative way to share our thoughts and ideas with the world.
Tell a story. Tell your story.
. . .
A Guide for Writing More
Everyone, including myself, wants to know if there is a magic wand or a potion that can help us write more. Unfortunately, there isn't one, at least that I'm aware of.
I find the process of writing, especially formally, to be extremely tedious. Sometimes I write a full page, and by the time I go back for editing, it is completely devoid of its original contents. However, I find nothing else more satisfactory than sharing my ideas and thoughts through this medium so it's worth the process more often than note.
If you want to write, and love to write, then write. Write every day, whether this is your journal, your blog, or making a list for ways to be more organized, you must write. Write a page. A sentence. A 10-page essay. 
A writing routine can also be useful. For inspiration, you can read about the daily routine of writers here.
Writer's block doesn't exist when you're disciplined.
Also, read A LOT. The best writers read a conspicuous amount. Read materials that you enjoy and find inspiring. Read novels that you think about when you wake up the next day, and cry when you have to depart from the character on the last page.
Don't settle.
Read Jordan Peterson's Guide to Writing Properly (PDF), or check out a simplified version of the guide, Jordan Peterson's 10-step process for stronger writing, to write better.